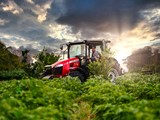 Rubia
A complete lubricant line for diesel vehicles, such as trucks, buses and excavators. Like Quartz, this line meets international requirements and has the approval of major car manufacturers
The benefits of using Rubia products are:
Protection against wear and tear
Longer engine life
Reduces fuel consumption
Low maintenance costs
Approval from renowned truck manufacturers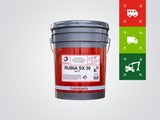 Rubia SX 10W, 30, 40 en 50
Rubia SX Monograde minerale smeermiddelen, zijn geschikt voor hydraulische circuits, motoren en versnellingsbakken van vrachtwagens, landbouwmachines, grondverzetmachines of machines voor steengroeven.
International standards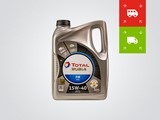 Rubia TIR 7400 15W-40
TOTAL RUBIA TIR 7400 15W-40 is a mineral lubricant recommended for heavy duty diesel engines (Trucks, Bus) This lubricant is recommended to all manufacturers up to Euro 3 and even, for certain manufacturers, up to Euro 5 with adapted oil change intervals.
International standards
Approvals & recommendations
Cummis Ces
Kamaz
Mack EO-N
Man M 3275
Mercedes-Benz
Renault Trucks
Volvo VDs-3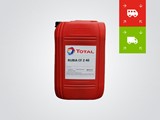 Rubia CF-2 40
TOTAL RUBIA CF-2 40 monograde oil for two-stroke diesel engines. This oil is intended for all two-stroke diesel engines where an API CF-2 or API CD II specification is required.
TOTAL RUBIA CF-2 40 has been specially adapted for lubrication of two-stroke DETROIT DIESEL engines.
Classification
Meets the requirements of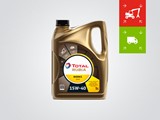 Rubia Works 1000 15W-40
TOTAL RUBIA WORKS 1000 15W-40 is especially suitable for engines used in earthmoving activities (quarries, construction, mining…). Furthermore,  it can be used also in on-road truck engines. This lubricant withstands very long working periods under severe conditions and high load, with dust and heat.
International standards
ACEA: ACEA E7, ACEA E5
API : API CI-4 ,API CH-4 ,API CF ,API SL
JASO : JASO DH-1
Recommendations
Daimler : MB-Approval 228.3
Allison : Allison TES 439
Cummins : CES 20076 ,CES 20077 ,CES 20078
Mack Trucks : MACK EO-N
MAN : MAN M 3275-1
MTU : MTU Oil Category 2
Renault Trucks: Renault Trucks RLD-2
Volvo Trucks : Volvo VDS-3
Deutz : DQC III-10